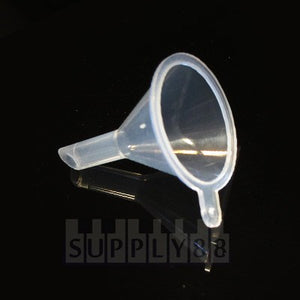 Fill your bottles more easily
Fill Funnel (Single)
This small funnel makes it possible to fill our Needle Dispenser Bottles more easily without spilling.
Here is a tip to make it easier to use the funnels:
Insert the needle of the bottle's cap into the opening of the bottle, and then place the funnel into the opening. This creates a gap that allows air to escape from the bottle as it fills with fluid so the fluid drains out of the funnel instead of backing up and overflowing.